Specially designed patent to sterilize completely
Snaps apart, clicks back together, held by unique interlocking system
The History of Ingels Engineering Inc.

The founder of our company is Luis Ingels, the inventor and engineer behind the imaginative prototypes and innovative inventions he has created over the years. Luis Ingels started tinkering as a hobby in his childhood, moving up as he aged in experience to create race tracks and model cars that could be controlled with a steering wheel and gas pedal. He used to create elaborate slot car machines and take these to amusement parks and swap meets. This was long before there were video-motion graphic machines, pinball machines and virtual reality. He provided his young customers with the opportunity to drive a car, long before they could even apply for a driver's license.

After he married and started his own family, Luis Ingels Immigrated to the United States in 1964 when America desparately needed skilled workers. He came for the American dream and started working in the tool and dye industry. His early beginnings were at Unitek long before it was split into 3M Unitek and Unitek Miyachi. After working for them for many years, Luis was encouraged to build his own business. When he opened his doors, Unitek was his best customer.

Since then, over the years, he built his business, built up new customers, educated himself, his wife and his daughters and continued his love of research and design. Luis Ingels loves the challenge of a new idea and he developes new ideas until he is confident he can make them work. He seems to have the gift of molding steel, aluminum, brass, or plastics into useful works of art.

Luis Ingels traces his family line to Belgium where aside from the love of chocolate, he thinks he gets his genetic traits for the love of metal working. Luis' father immigrated from Belgium after the war to Argentina. This is where his father met and married an Italian woman in Buenos Aires and raised the family. When Luis grew up, his father and mother encouraged him to go to America for the opportunities to develop his inventions.

Luis Ingels eventually made good on his promise to develop his ideas and give them value. Luis Ingels has developed over 7 patents internationally and in the United States.
Weingart Pliers Model #210 Precision serrations
Slim anatomy, comfort & safety call to order 626-256-1967
Our Company History
We have been in business for several years now, and we apply this experience to our customer needs. We have the capabilities to custom-build a product to meet your specific requirements.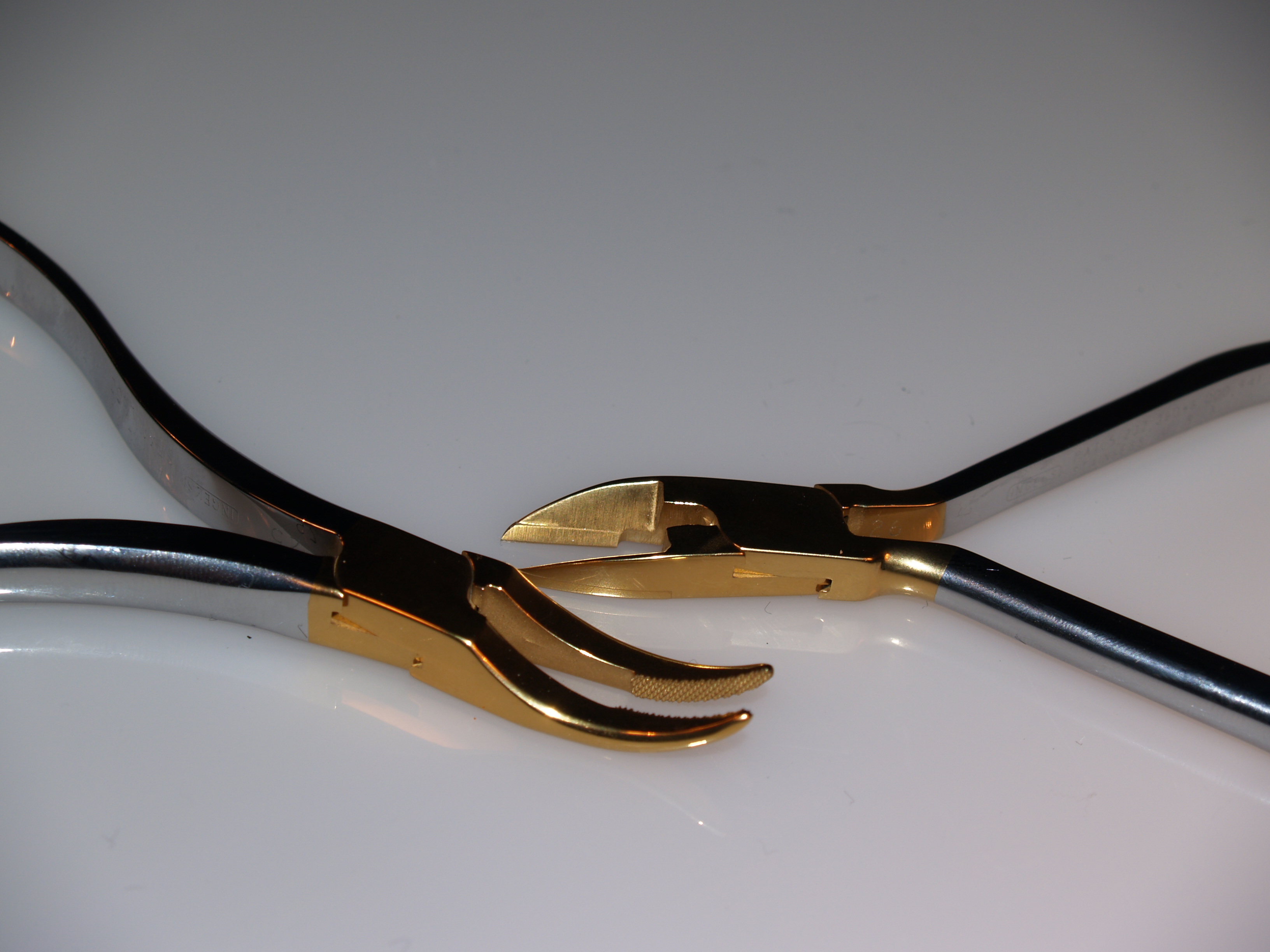 OUR MISSION STATEMENT

The mission of Ingels Engineering Inc. is to be a leader in new scientific technological advancements through developing ideas which improve the quality of life.
Quality is important to any manufacturer. We emphasize quality throughout each step of our manufacturing process. We also strive to be as efficient as possible so we can offer a competitive price to our customers.

These models are available to order:

Model #102 Miniature pin and ligature cutter
Model #113 Distal end cutter with hold-regular
Model #201 How Pliers Small tip 3/32"
Model #202 How Pliers Medium tip 1/8"
Model #203 How Pliers large tip 5/32"
Model #206 Mathieu Pliers
Model #210 Weingart Pliers
Model #300 Bird Beak Pliers
Model #310 Tweed Arch Bending Pliers-short
Model #313Three Jaw Narrow
Model #314 Three Jaw Wide

INGELS INSTRUMENTS® Available now.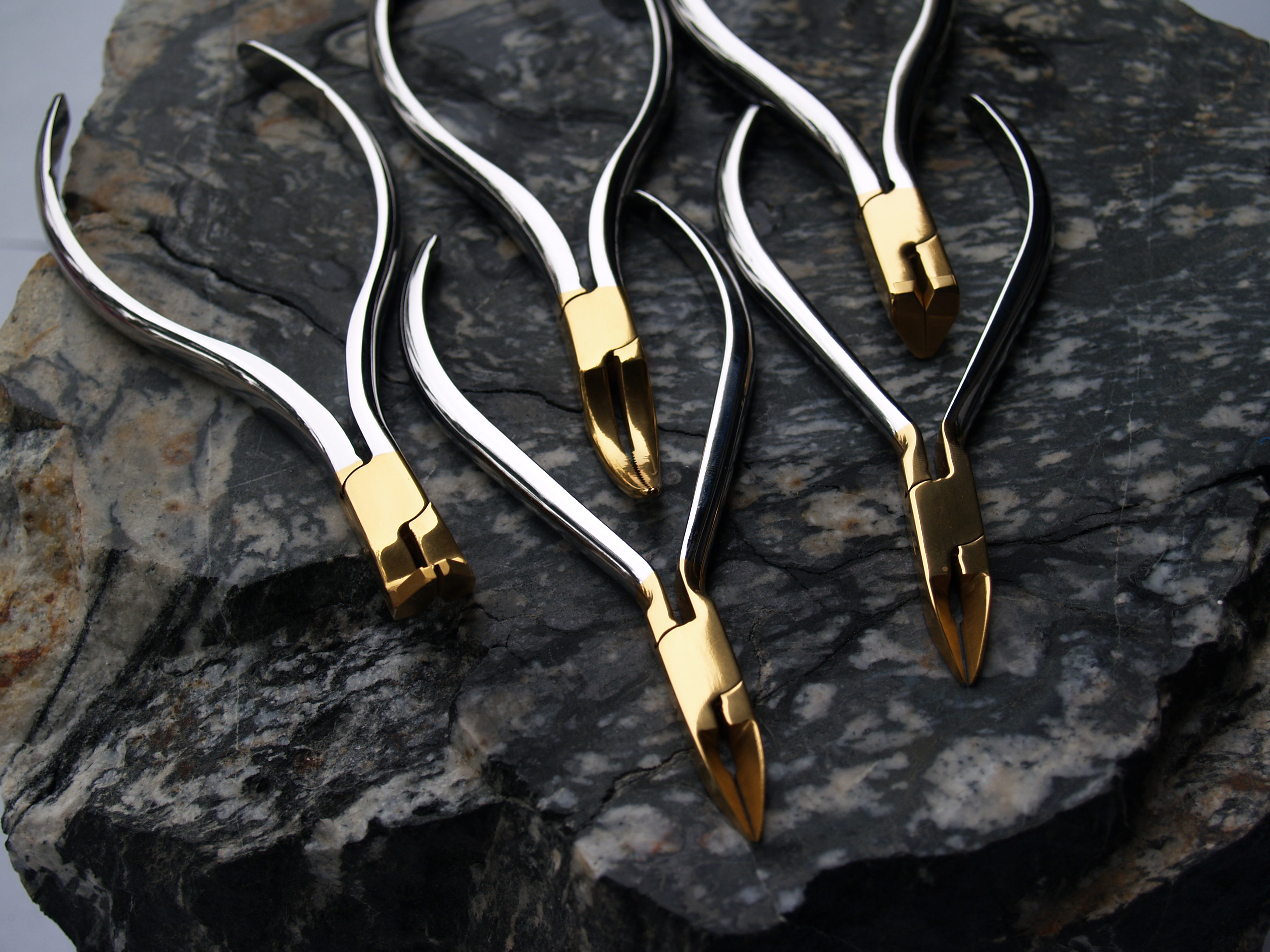 ORTHODONTIC INSTRUMENTS OF FINE ART
Featuring Ingels' patented detachable joint.
PROMOTES THE BEST STERILIZATION IN THE INDUSTRY!